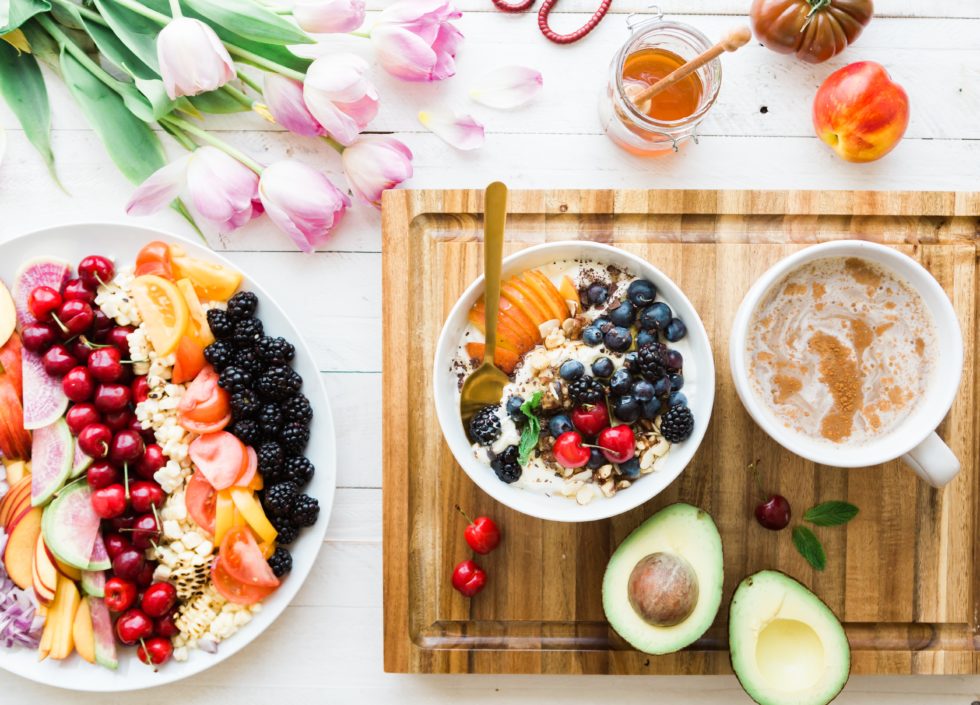 Clean Eating Made Easy
A healthy outside starts from the inside. – Robert Urich
You've probably heard the term "clean eating" as a means for losing weight, eating healthier, or both. Clean eating certainly has a lot of media attention these days. You may have even seen the popular hashtag #cleaneating!
What Is Clean Eating?
Clean eating focuses on consuming whole foods that are minimally processed with little to no additives and are as close to their natural form as possible. It is not about restricting or leaving out food groups. It is a process and journey of becoming healthier.
Clean eating goes hand in hand with cultivating and personalizing your best lifestyle!
Foundational to clean eating is educating yourself on what it means to eat clean. Food additives including food dyes, artificial flavors, preservatives, hydrogenated fats, and trans-fats along with extra added refined sugars and sodium are things to avoid completely or limit when purchasing food or eating out. These extra additives and man-made preservatives alter food, making what could've been healthy unhealthy and "not" clean."
Here Is A List of Clean or Whole Foods:
Nuts.
Legumes.
Eggs
Regular Organic Dairy and Nondairy Milk. (almond, soy, and rice.)
Unprocessed Meats, (if you're a meat eater. Look for nitrate/nitrite free.)
Eat Local, Organic, and Grass-Fed Meats. (as much as possible.)
Whole grains (whole wheat bread, brown rice, oatmeal, quinoa, faro, bulgur).
Good-for-You Fats. (olive oil, coconut oil, avocado oil, and other expeller pressed oils.)
Not all packaged and prepared foods are out of bounds. Frozen bagged veggies and fruits, as well as, canned are fine as are some prepared entrees.
Clean eating rule of thumb. Clean designated foods are without added artificial dyes, flavors, and preservatives. Canned, boxed, and frozen foods preserved with artificial additives (flavors, dyes, hydrogenated oils) should be avoided as much as possible as many studies show these are linked to cancer.
If you are just getting started, give yourself time to adjust and transition to this clean eating lifestyle.
Go slow, gradually adding in more of the healthier foods while decreasing and limiting preserved processed foods. Remember, this is a lifestyle approach, not a quick fix, or worse, "a punishment." Use lots of compassion and patience especially if you've been on the fast food or the quick and easy prepared foods way of eating.
Here Is A Quick Guide on How to Start A Clean Eating Food Plan and Lifestyle:
Eat a rainbow of veggies and fruits daily.
Berries to greens to peppers to potatoes to apples to oranges and beyond!
Limit foods with added refined sugars and sodium, hydrogenated fats, artificial preservatives, dyes, and flavors.
Focus on looking for healthy, whole, unprocessed ingredients in the foods you eat versus the calorie count. Whole foods such as nuts and avocados have more calories but are very healthy to include as a way of life.
Eat healthy clean snacks throughout the day. These can include but are not limited to, dry roasted or raw nuts, hummus and carrot sticks, nut butter and celery, fresh fruits, plant-based protein bars with few ingredients and those you can easily recognize.
Reframe your mindset from another controlling "diet" to personal lifestyle empowerment.
Enjoy this clean eating journey while on the road to having more energy and creating abundant enjoyable health… on your terms!